You are here : Home

Directors of Medical Benefits Scheme Board of Control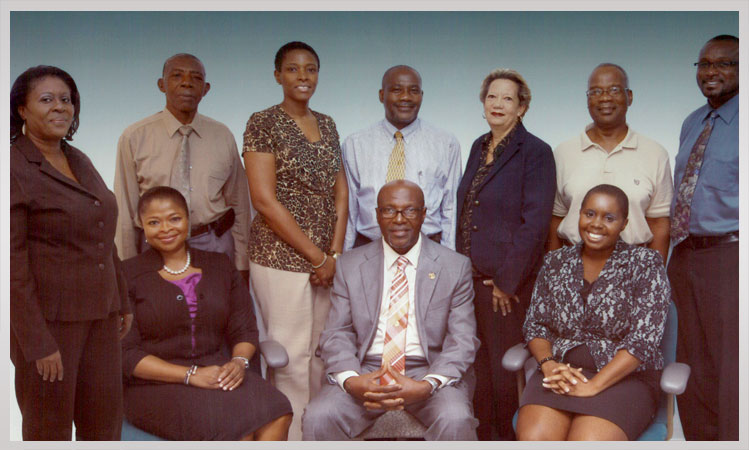 Standing Left to Right:

Mrs Laurellyn Williams: Nurses Association
Mr. Phillip Isaac Snr.: Police Service Commission
Dr. Rhonda Sealey-Thomas: Medical Fraternity
Senator Wigley George: Antigua Trades and Labour Union, Senior Deputy Chairperson
Ms. Valerie Jeffrey: Chamber of Commerce
Mr. Eden Weston: Retired Human Resource Director of Government
Senator David Massiah: Antigua Workers Union
Seated from Left to Right:

Dr Vanetta Rodgers: Employee Federation
Mr Leroy A Adams: Chairperson
Ms Candine Roberts: Pharmaceuticals
Duty and power of the Board

It is the duty of the Board to administer the Scheme and to exercise the functions, powers and duties conferred upon it by this Act.
In the performance of its functions and duties and in the exercise of its powers the Board may do all lawful things that are necessary or expedient to secure the due execution of the purposes of this Act.
For the efficient and proper performance of its functions and duties, the Board may establish offices throughout Antigua and Barbuda and is hereby authorised to collaborate with statutory and other bodies established for the purpose of providing health care in Antigua and Barbuda.
Click here to view the Medical Benefits Act for more details.